BASH Capital- 2023 Annual Outlook
09/12/2022
Through all the challenges, newfound opportunities, and every high and low we've experienced during the last couple of years, it's no surprise why we might be striving for more balance. Whether it's about the markets and global economy or what's happening in our local communities, the news we're hearing on a daily basis has the potential to disrupt the balance of our lives. But with resilience, perspective, and the support of close connections, we can navigate through it all and regain our sense of equilibrium. Even after another dizzying year, as 2022 proved to be.
After two years of disruption due to the COVID-19 pandemic, we were searching for some kind of return to normalcy, while at the same time, still experiencing the aftereffects of the pandemic. Some of those aftereffects included the imbalances created by the fiscal, monetary, and public health policy put in place to address the pandemic—and the process of addressing those imbalances has been disorienting at times. If 2022 was about recognizing imbalances that had built in the economy and starting to address them, we believe 2023 will be about setting ourselves up for what comes next as the economy and markets find their way back to steadier ground—even if the adjustment period continues.
One note on the recent mid-term elections is that perhaps the most important outcome of the election is simply that we have it behind us. The third year of the presidential cycle has historically been the strongest and a weak 2022 may help set up that pattern again. We would add a note of caution though, that increased fiscal stimulus in anticipation of the presidential election has often supported returns in the third year and we are unlikely to see that added tailwind next year.
The Fed spent 2022 aggressively fighting inflation by raising interest rates and has repeatedly warned investors about the potential for pain. That pain is mostly likely associated with an expected increase in unemployment as the job market cools from a slowing economy. The Job Openings and Labor Turnover report was hardly on center stage until Fed Chair Jerome Powell used a press conference to highlight the number of job openings in the economy. The pandemic caused three important metrics to become off balance: the ratio of openings to unemployed, the number of those not in the labor force, and the percent of firms having difficulty finding qualified workers. Investors should watch these metrics throughout 2023 as the economy leads to a more balanced labor market.
In 2023, we expect the Fed to find that point where it can stop raising rates, as inflation starts to come under control. The timing of the last rate hike of this cycle is uncertain and will not be clear for a while, but our view is that the Fed will pause during the first quarter of 2023 amid an improving inflation outlook and loosening job market. Should that occur, stocks would likely move higher, consistent with history. Stocks have tended to produce solid gains after hiking cycles end, including a 10% average gain one year later.
The Fed's efforts to control inflation throughout 2022 pulled interest rates off extremely low levels that were historically unprecedented. While that has been painful for bond investors, for the first time in a decade, savers can now get an attractive yield, and 2023 will be more focused on how to potentially benefit from this significant shift. Stock market expectations may also see some realignment heading into 2023. The projections for certain market segments became too high in 2022 following a decade of low rates and a burst of extraordinary technology adoption.
One reason we are currently seeing a healthy debate on the likelihood of a recession is that for most of 2022, not all of the metrics were flashing warning signs. However, recent data may give us more clarity. The Conference Board's Leading Economic Index (LEI) has declined for seven of the last nine months, showing that the economy could enter a period of significant and broad-based contraction. The decline is predictable as many sectors, such as housing, started slowing months ago. Since the inception of the index, a decline of this magnitude over a six-month period has always foreshadowed a recession in subsequent quarters. As such, we think recession risks appear more probable by the beginning of next year. If the economy does fall into a recession, the cause will likely be from the consumer sector retrenching after years of inflationary pressures, high housing costs, and slow real wage growth.
Housing plays a significant role in consumer spending and investors should monitor the housing market as a bellwether for the health of the consumer. Consumers spend roughly 34% of their total spending on housing, so a decline in housing-related costs should give consumers more for discretionary spending.
Our base case for S&P 500 earnings per share in 2023 is $220, similar to where 2022 is tracking and about $12, or 5%, below the consensus estimate as of November 15, 2022. Revenue will continue to get a boost from inflation, as many blue-chip companies during third quarter earnings season have demonstrated an ability to pass along higher prices due to their pricing power. But margins will likely compress further over the next several quarters before support from lower costs potentially arrives. Our research department and specifically our Strategic and Tactical Asset Allocation Committee (STAAC) sees fair value for the S&P 500 at 4,400–4,500 at year-end 2023, based on a price-to-earnings multiple of 18–19 times $240 per share in S&P 500 earnings in 2024. That target is derived from probability-weighted scenarios and based on various paths for the economy, inflation, interest rates, and earnings.
Finding Balance is our guide to how the readjustments in the economy and markets may impact you in the coming year. The disruptions may not be fully resolved and there may be more challenges to come, but progress toward finding balance is well underway. And when those disruptions hit the market, it can be hard to find your footing and stay the course. Those are the times when sound financial advice is more valuable than ever, as it helps us find our center, remember our plan, and stay focused on our goals.
Please contact me if you have any questions. Stay safe, and stay the course.
Scott A. Shaw, CFA®, CFP®
CIO | Chief Investment Officer
40 E Montgomery Ave, 4th Floor Ardmore, PA 19003
Office Phone: 215-982-2743
Fax Number: 215-827-5814
Email: sshaw@bashcapital.com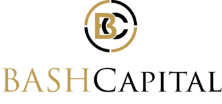 Important Information
The opinions, statements and forecasts presented herein are general information only and are not intended to provide specific investment advice or recommendations for any individual. It does not take into account the specific investment objectives, tax and financial condition, or particular needs of any specific person. There is no assurance that the strategies or techniques discussed are suitable for all investors or will be successful. To determine which investment(s) may be appropriate for you, please consult your financial professional prior to investing.
Any forward-looking statements including the economic forecasts herein may not develop as predicted and are subject to change based on future market and other conditions. All performance referenced is historical and is no guarantee of future results.
All data is provided as of December 6, 2022.
References to markets, asset classes, and sectors are generally regarding the corresponding market index. Indexes are unmanaged statistical composites and cannot be invested into directly. Index performance is not indicative of the performance of any investment and does not reflect fees, expenses, or sales charges. All performance referenced is historical and is no guarantee of future results.
Alternative investments may not be suitable for all investors and should be considered as an investment for the risk capital portion of the investor's portfolio. The strategies employed in the management of alternative investments may accelerate the velocity of potential losses.
Event driven strategies, such as merger arbitrage, consist of buying shares of the target company in a proposed merger and fully or partially hedging the exposure to the acquirer by shorting the stock of the acquiring company or other means. This strategy involves significant risk as events may not occur as planned and disruptions to a planned merger may result in significant loss to a hedged position.
Any company names noted herein are for educational purposes only and not an indication of trading intent or a solicitation of their products or services. LPL Financial doesn't provide research on individual equities.
All index data from FactSet.
All information is believed to be from reliable sources; however, LPL Financial makes no representation as to its completeness or accuracy.
Investing involves risks including possible loss of principal. No investment strategy or risk management technique can guarantee return or eliminate risk in all market environments. There is no guarantee that a diversified portfolio will enhance overall returns or outperform a non-diversified portfolio. Diversification does not protect against market risk. Investing in foreign and emerging markets debt or securities involves special additional risks. These risks include, but are not limited to, currency risk, geopolitical risk, and risk associated with varying accounting standards. Investing in emerging markets may accentuate these risks.
For a list of description of the indexes, general definitions economic terms referenced, and charts/data, please visit our website at https://view.ceros.com/lpl/outlook2023/p/